20/12/2016
Improving access to international volunteering for all
The International Volunteer Opportunities for All (IVO4ALL) project is an international cooperation between youth ministries and national volunteering schemes. The participants are working to make volunteering more international and more open to young people of all backgrounds.

Led by the French Ministry of Urban policies, Youth and Sports, France Volontaires and Agency for Civic Service, national authorities from France, Lithuania, Luxembourg, Italy and the United Kingdom are working together as part of the initiative.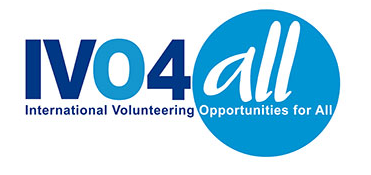 Quality principles
IVO4ALL is developing and trialling an approach to international volunteering based around 5 quality principles:

• Accessibility - Information and communication should remove barriers that could exclude target volunteers
• Support - Robust support structures in place for our target group to enable their full participation, safety and wellbeing
• Learning - Volunteer learning is supported, encouraged and validated
• Usefulness - Volunteer roles are useful and appropriate and have realistic aims and objectives
• Partnership - All organisations are jointly responsible for ensuring that appropriate provision is made for the target group

This quality framework was developed in collaboration between the project partners and based on existing European standards such as the European Voluntary Service Charter.
Testing the method
Three of the participating countries, France, Italy and the United Kingdom, are organising field trials to test and refine the approach before it is shared across Europe.

500 young volunteers will go abroad as part of IVO4ALL. Half of the volunteers will benefit from the new quality framework, whereas the other half will not. This approach will allow IVO4ALL to assess the impact of the new approach.

The results of the field trials will be used to produce tools and methods for youth workers and guidelines for policymakers to best support young volunteers from all social backgrounds.

The results of IVO4ALL project will be released in June 2017.
Support to policy reform
Erasmus+ support to policy reform funds initiatives to improve the quality of education, training and youth systems in Europe.

IVO4ALL is a policy experimentation project and will benefit from €1.9 million of EU funding between February 2015 and July 2017.