12/02/2018
Let's increase the Erasmus+ budget: sign the petition!
Erasmus+ provides grants for activities like student and youth exchange and volunteering (EVS), in the fields of education, training, youth and sport.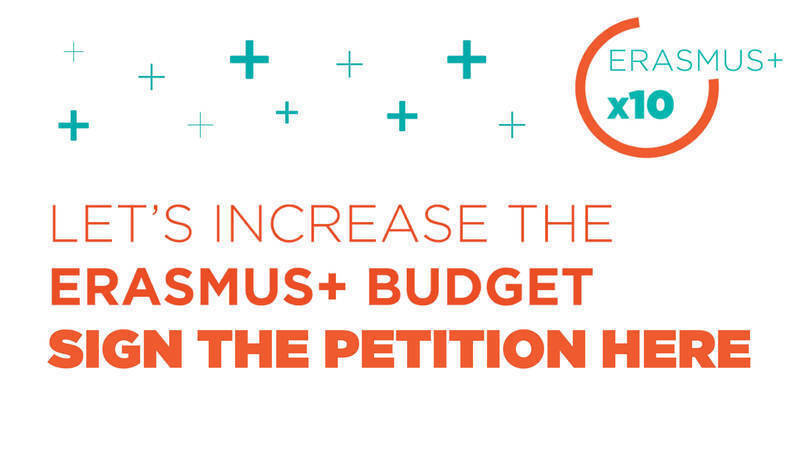 This 30 year old programme has changed the lives of 9 million Europeans - educators, students, pupils, school heads, adults, researchers, VET providers, teachers and youth workers. It provides excellent learning and cooperation opportunities, and contributes to the modernisation of our education systems.
It's no wonder that Erasmus is often called the EU's biggest achievement. However, this achievement has touched only a very limited section of the EU's population. Only 4 million people (around 0.8% of EU citizens) are expected to benefit from Erasmus+ in the 2014-2020 period. Indeed, the funding for the programme amounts to only 1,4% of the overall EU budget for this period. Is this really enough for the EU's most successful programme?
Sign the petition and ask for a genuine investment in Erasmus+ !